Take a tour of Warnell
Mission
To prepare leaders in the conservation and sustainable management of forests and other natural resources; to discover ways to restore and better use the earth's natural resources; and to put into practice forestry and natural resources knowledge
History
As the oldest forestry school in the South, Warnell was established in 1906 through an endowment by George Foster Peabody and was originally called the George Foster Peabody School of Forestry.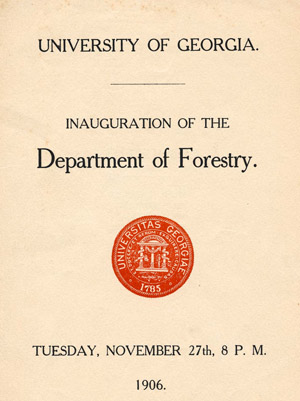 Over the years, the University of Georgia's School of Forestry became more sophisticated and respected as it grew. A regional and national frontrunner, the school is ideally situated to offer easy access to the three major provinces of the Southeast: the coastal plains, the piedmont, and the mountains. As the field of forestry evolved and advanced, complex demands were made on the profession that required greater competence of forest resource managers and scientists. To more fully encompass the diverse challenges faced by natural resources professionals, the school was renamed The School of Forest Resources and designated as a professional unit in 1971, when the curriculum was redesigned.
In 1991, the School of Forest Resources was dedicated in honor of the late Daniel B. Warnell.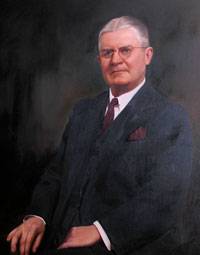 Mr. Warnell was a Georgia resident involved in the management of banking, farming, and timber enterprises. He served in the Georgia House of Representatives from 1931 to 1937 and in the Georgia Senate from 1937 to 1939. As a state legislator, Mr. Warnell made significant contributions in rural development, public education, public transportation, and conservation of natural resources.
To better reflect its expanding mission of teaching, research and outreach, the school became the  Daniel Brooks Warnell School of Forestry and Natural Resources in its centennial year, 2006.
View Historic Photos from the School