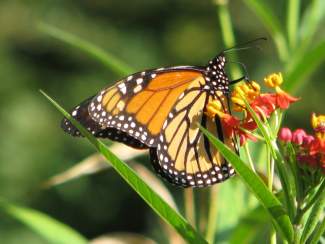 Our research in environmental policy and sustainability aims to understand the social and political dimensions of sustainable resource management. Faculty in this area research topics such as:
Human communities, policy, and government
Sustainability and smart-growth policies
Energy production from renewable resources
Forest economics and tax policies
Changes in social-ecological systems
Graduate Degrees in Policy and Sustainability
CURRICULUM
Policy and Sustainability can be pursued under the MNR, MS, and PhD degree programs. To pursue Policy and Sustainability as an official area of emphasis (MNR and MS only), the following courses are required for each degree:
MNR Policy and Sustainability requirements
MS Policy and Sustainability requirements
QUESTIONS?
For general questions about pursuing a graduate degree at Warnell, contact a member of the graduate team:
Dr. Jacek Siry, Graduate Coordinator
Office: 4-501
Phone: 706-542-3060
Kate deDufour, Graduate Program Administrator
Office: 1-217
Phone: 706-542-1183
Shira Hersonsky, Graduate Administrative Assistant
Office: 1-217
Phone: 706-542-1183
Prospective students should also contact faculty members for questions specific to this disciplinary area. Please check faculty members' personal pages for information about their individual research interests and projects to ensure that you are contacting the most relevant ones.