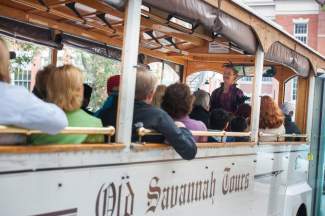 Our research in parks, recreation, and tourism focuses on the "human dimension" of natural resources, with special focus on outdoor recreation and nature-based tourism. Research in this area aims to understand complex human-environment issues and drivers of travel and tourism. Specific topics tackled by our faculty include:
Developing services and programs
Forces/trends behind tourism and travel decisions
Eco-tourism and sustainable tourism
Historic resources
Impacts of recreation and sustainable development
Environmental education
Environmental interpretation
Human dimensions
 
Graduate Degrees in Parks, Recreation, and Tourism Management
The Parks, Recreation and Tourism Management (PRTM) graduate program emphasizes the "human dimension" of natural resources, with special focus on outdoor recreation and nature-based tourism. PRTM courses are designed to prepare students with practical real-world skills and the tools needed to identify, understand and manage complex human-environment issues. These include understanding significant historical developments, developing services and programs, managing for recreational impacts, and recognizing the importance of sustainable development.
Graduates from this program are prepared for leadership opportunities within the field and may pursue positions in the outdoor tourism industry, public parks, and various local, state, and federal agencies. MS and PhD graduates are also prepared for further research and teaching at the university level, and within state or federal agencies as well as NGOs.
CURRICULUM
Parks, Recreation and Tourism Management can be pursued under the MNR, MS, and PhD degree programs. To pursue PRTM as an official area of emphasis (MNR only), the following courses are required:
QUESTIONS?
For general questions about pursuing a graduate degree at Warnell, contact a member of the graduate team:
Dr. Jacek Siry, Graduate Coordinator
Office: 4-501
Phone: 706-542-3060
Kate deDufour, Graduate Program Administrator
Office: 1-217
Phone: 706-542-1183
Prospective students should also contact faculty members for questions specific to this disciplinary area. Please check faculty members' personal pages for information about their individual research interests and projects to ensure that you are contacting the most relevant ones.